SAFE LLC is proud to announce the release of:
Rebuild SAFE & Secure Events in a Post-Pandemic World*
This exclusive e-Course is hosted by expert, Brenda Rivers, and will guide you through creating your own Health and Safety Playbook.
This 160-page e-Book contains worksheets, samples, templates, and graphics to assist you in customizing your organization's Health and Safety Plan, for in-person events of any size, location, audience, or purpose. 
Learn how to re-open your meetings and events with the confidence that you will keep your attendees safe and your clients protected.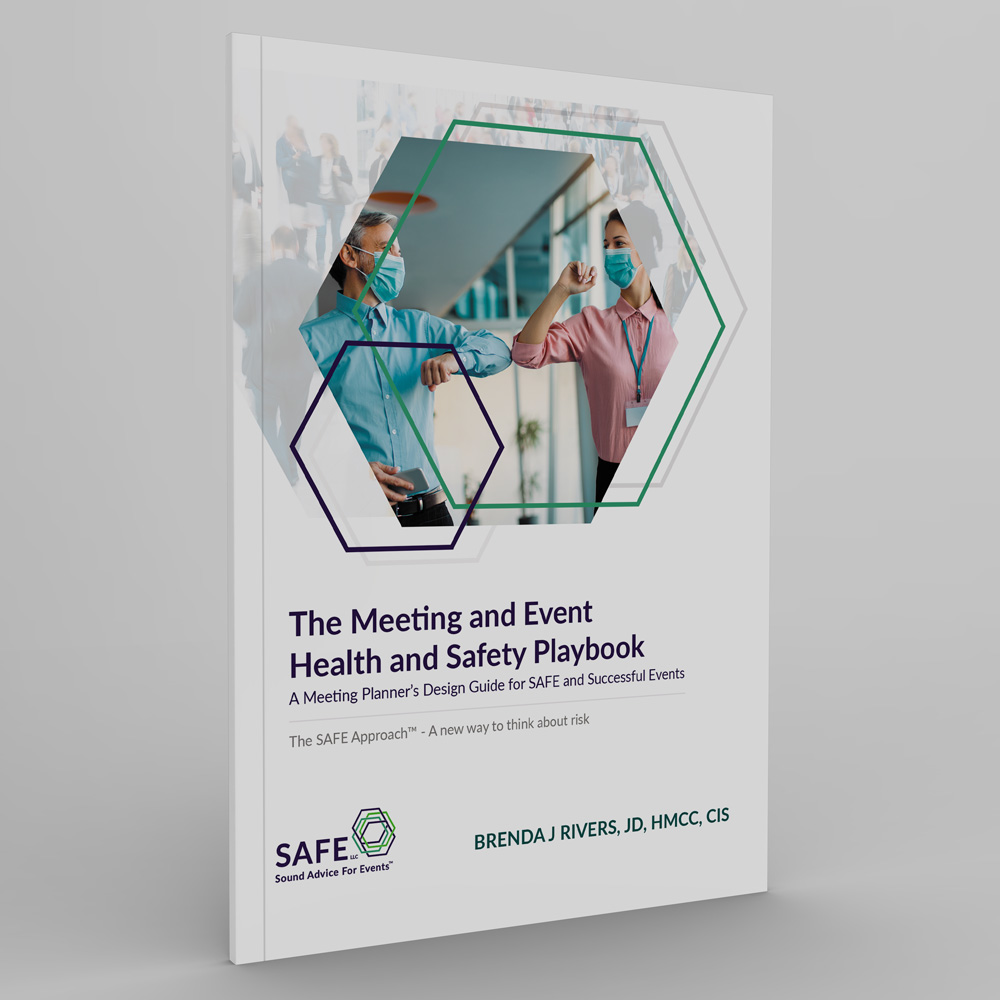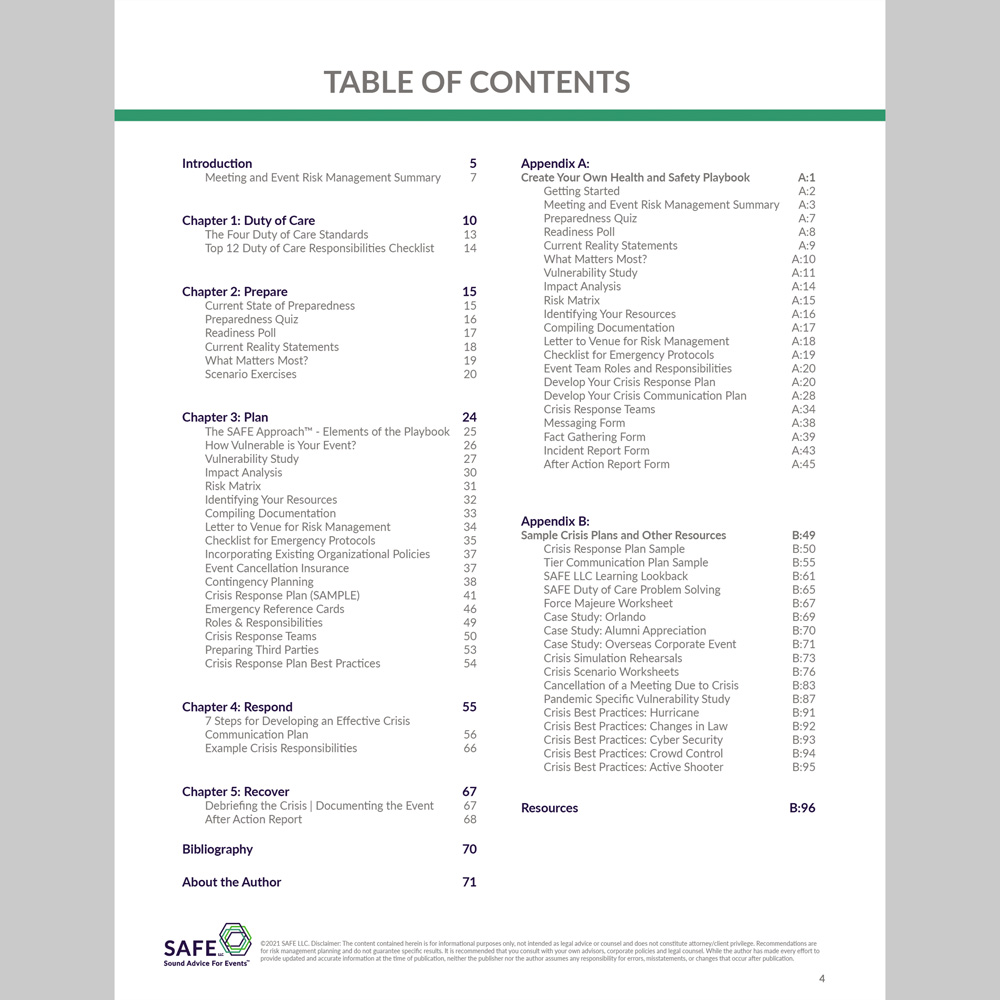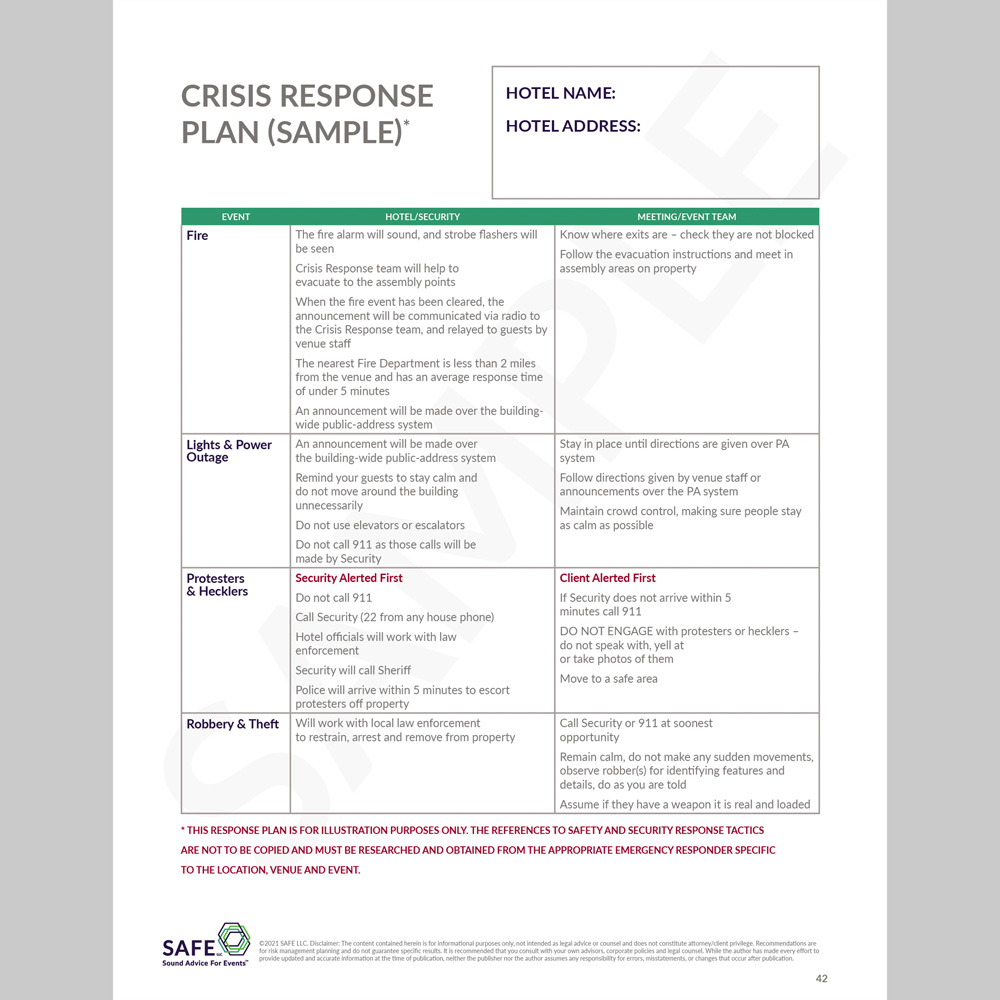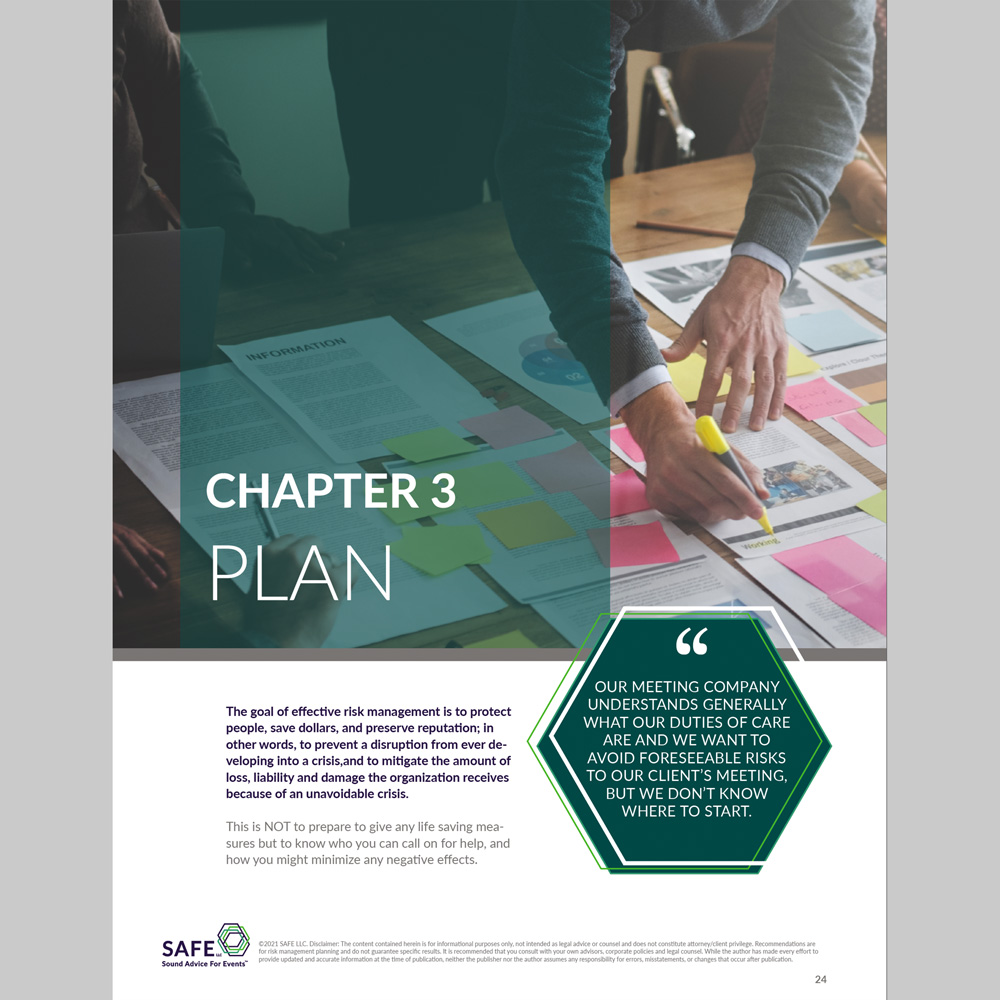 E-BOOK: The Meeting and Event Health and Safety Playbook.
A Meeting Planner's Design Guide for Safe and Successful Events
The purpose of this playbook is to alter your mindset about risk management and teach the SAFE Approach™: a process to design, build, and execute resilient in-person meetings and events prepared for the next inevitable disruption or crises – from pandemics, hurricanes, active shooters, demonstrations, to any other foreseeable or unforeseeable crisis.

6 Steps to Writing your Custom Event Health and Safety Plan

View Numerous Sample Crisis Response Plans

Get a Fillable PDF to Create Your Custom Plan
E-COURSE: Rebuild SAFE & Secure Events in a Post-Pandemic World*
Release Date: June 30th
Brenda Rivers, author of The Meeting and Event Health and Safety Playbook, is your exclusive guide in developing your own risk management plan for your upcoming events. Learn how to re-open your meetings and events with the confidence that you will keep your attendees safe and your clients protected.

Brenda Rivers will be your exclusive guide through the E-Book

Videos, worksheets, quizzes and templates help cement your learning and understanding

*Eligible for 6 CEU credits